Welsh love spoons have been given as love tokens since the 17th century
According to Welsh folklore, these ornately carved love spoons are traditionally made from a single piece of wood as a love token for a sweetheart to show their affection and intentions for a loved one.
Commission a Love Spoon
The earliest surviving example, displayed in the Welsh Folk museum in Cardiff, is dated around 1667, although the tradition  dates back long before that.  Love spoons are now  given to commemorate weddings, anniversaries, birthdays, christenings and many other special occasions. Using my own designs, I carve traditional and one-off  love spoons out of lime wood, an indigenous species used for centuries for wood carving. All spoons are hand made by myself, using my own designs and finished to the highest quality using three grades of sandpaper then polished and waxed. Inside my shop you will find both  traditional and more contemporary designs for sale or you could commission a bespoke love spoon for that special day.  Current delivery times are  approx. 2-3 weeks , 4-5 weeks for commissions . If you need it sooner then please let me know as I can usually fit you in.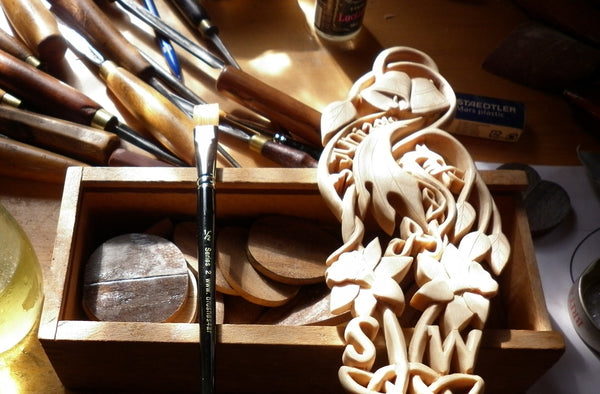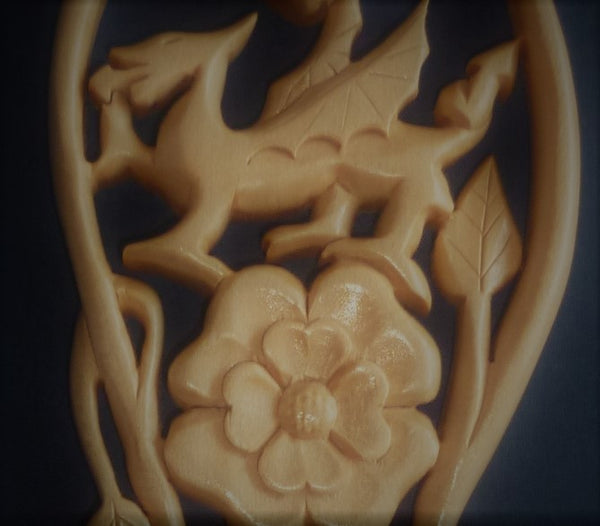 Classic love spoons
Love spoons which contain traditional and classic symbols such as hearts, bells, daffodils and much more...
21 Classic Love Spoons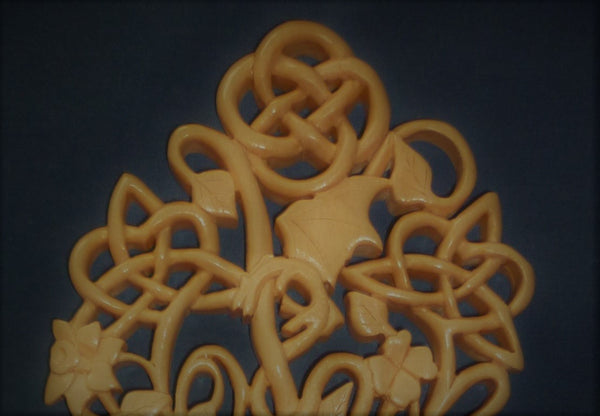 Celtic Love Spoons
Celtic knots represent never- ending love and the entwining of two lives into one. 
29 Celtic Love Spoons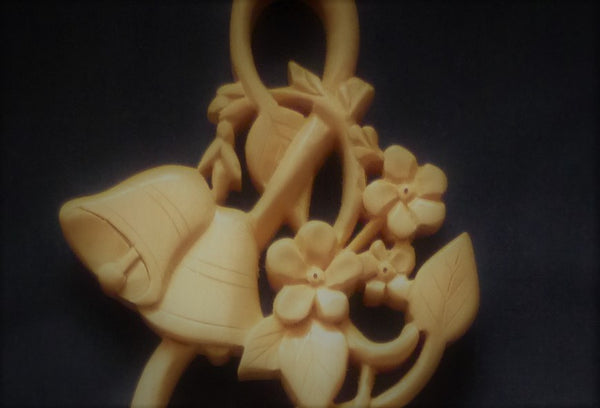 Special Occasion Spoons
Although given mostly  for weddings a love spoon can  commemorate many happy events in your life.
17 Special Occasion Spoons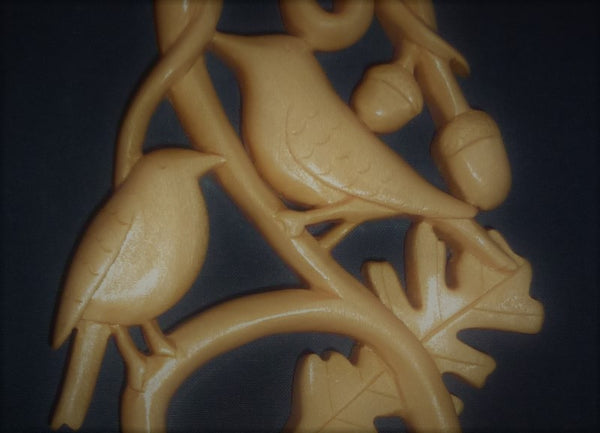 Animal Love Spoons
From The tradition of lovebirds to the celebration of our much loved pets and wildlife. 
13 Animal Love Spoons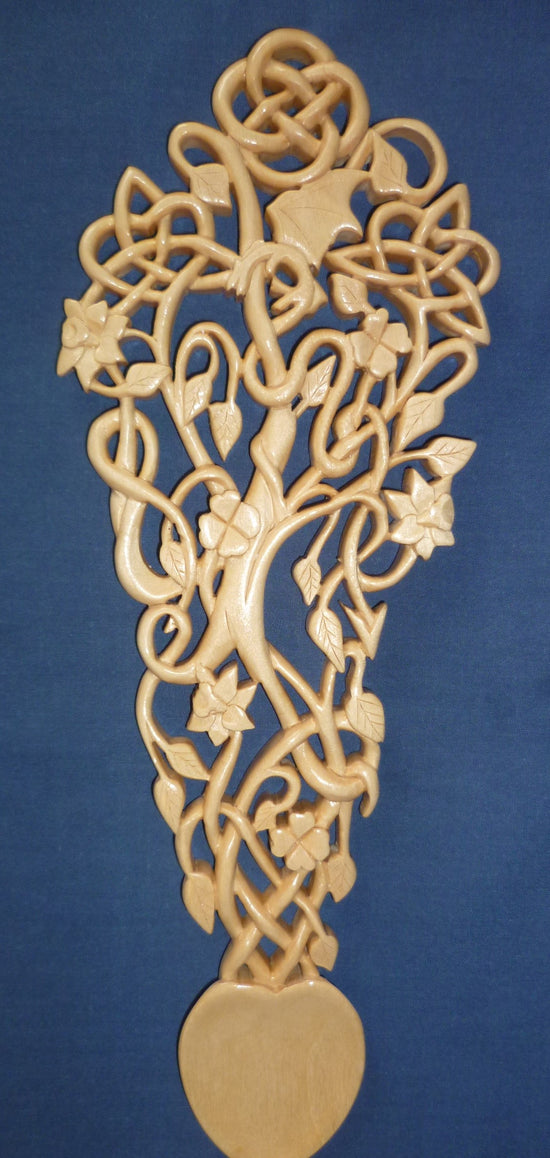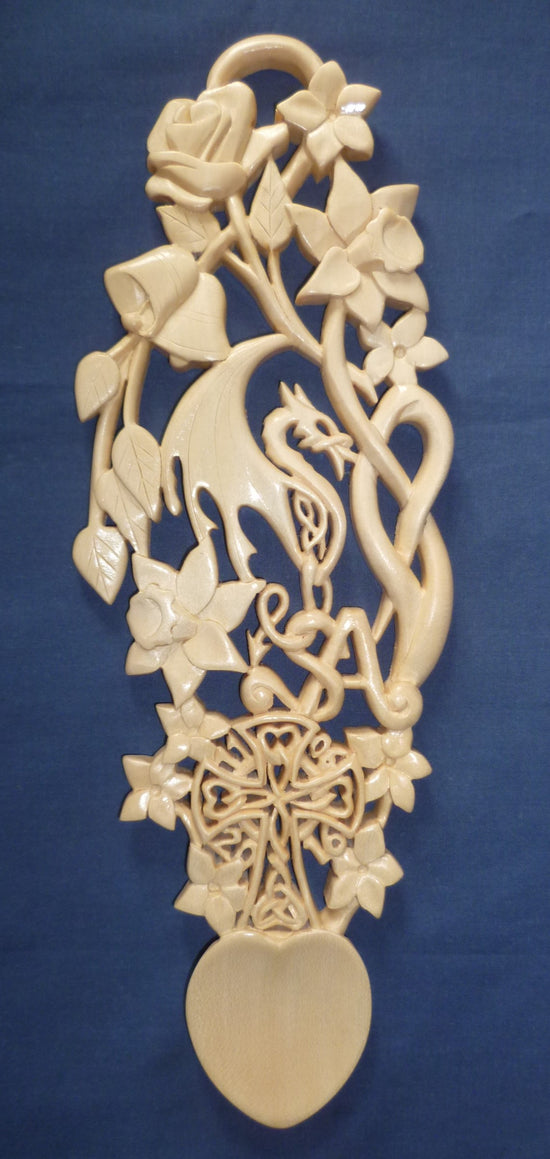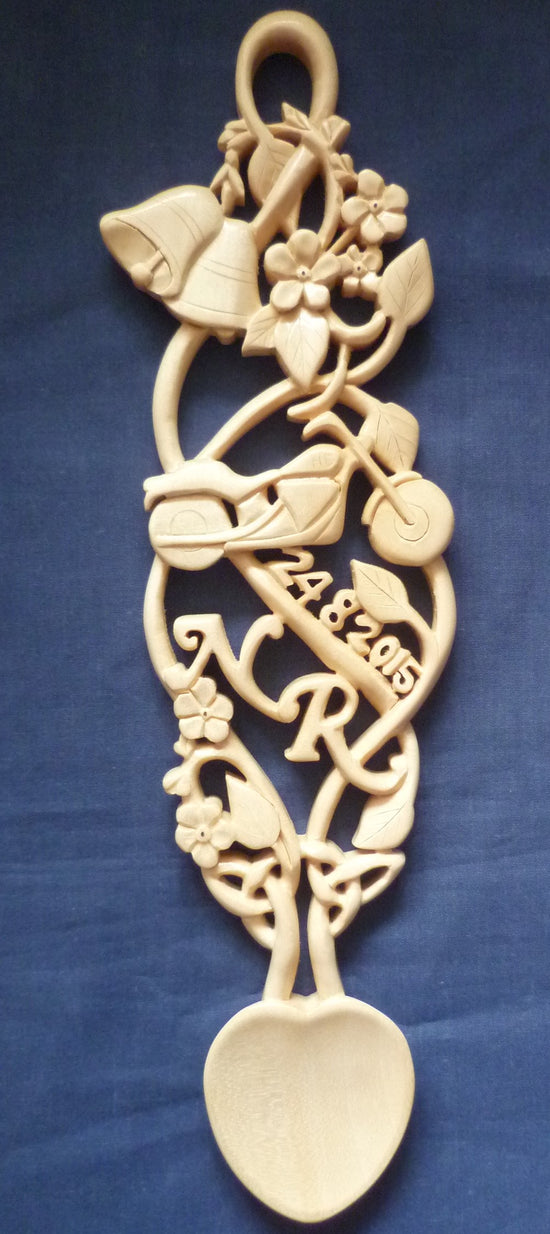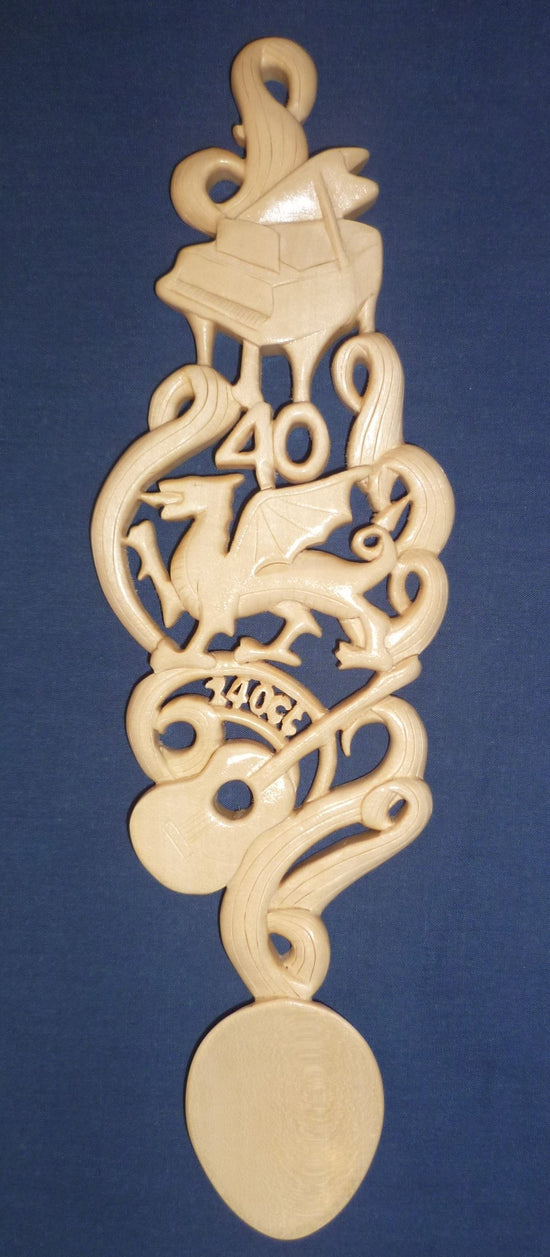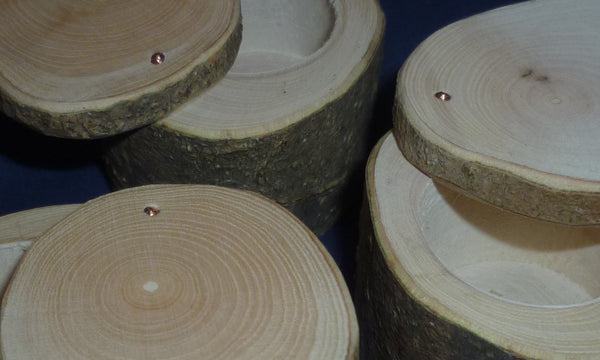 Other Craft Work
Spoon carving DVD, beech pendants, light pulls, swivel top boxes, flower vases and wooden mushrooms. All made in the workshop.
7 Other Craft Gifts